Not just products but solutions.
Delvitech offers Artificial Intelligence-based Automatic Optical Inspection Systems for the electronics industry for the inspection and control of PCB (Printed Circuit Board) assembly processes. Optical inspection systems are designed using agnostic software based on artificial intelligence to offer extraordinary inspection and programming quality standards.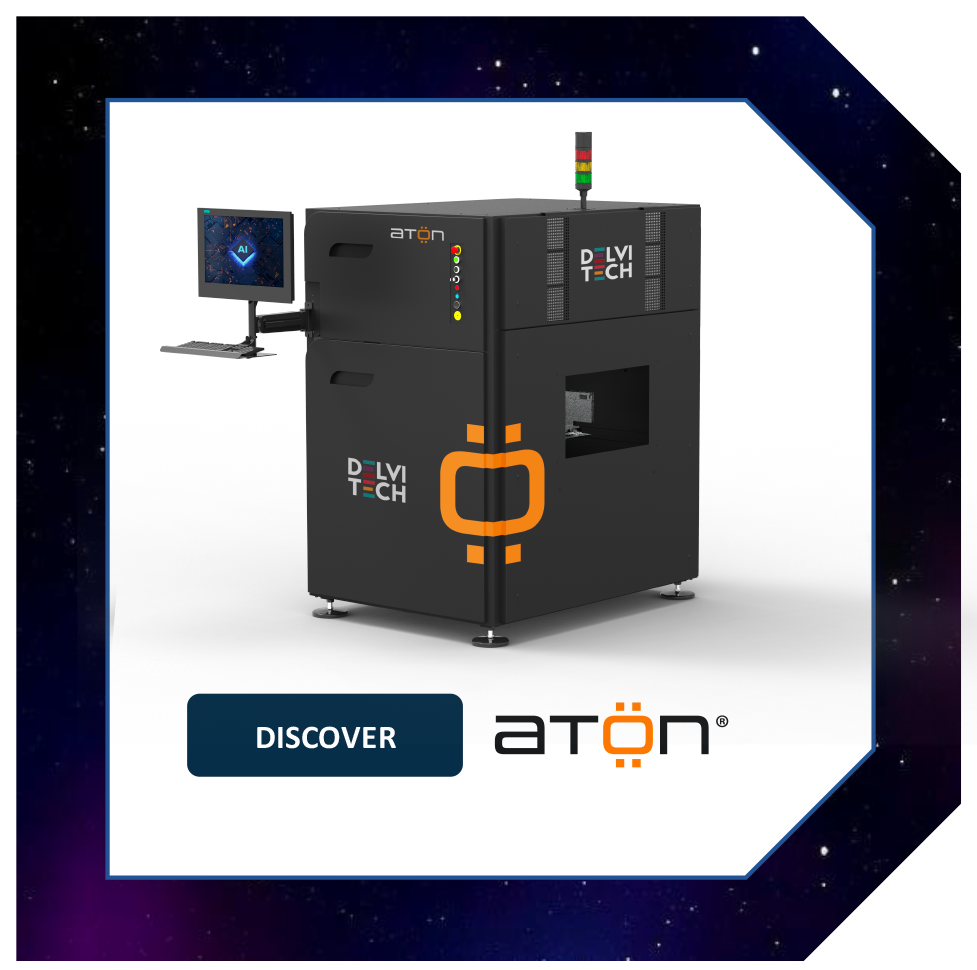 Aton
Aton is an innovative AOI solution device that, combined with the 3IS system, revolutionizes the concept and standards of Automatic Optical Inspection. Aton extends to all inspection phases, from post-wave to post-reflow.